Herbs are the tiny but power – packed force behind every Indian meal. Not only are they teeming with health benefits, but they also have a myriad of uses at home. 
Today we look at Basil, which has increased in popularity in India over the last decade – both in culinary and medicinal uses.
Basil
If you've ever inhaled the sweetly piquant aroma of freshly cut basil leaves before dropping them into your favorite dish, you know why foodies and natural-medicine practitioners across the globe have been entranced by this herb's charms. 
Some popular varieties of Basil include:
– Sweet basil (Ocimum basilicum) Sweet and spicy, it ranges from small-leaf varieties to larger-leaf forms such as Genovese basil, which is enjoyed in Italian cuisine such as pesto.  
– Thai basil (Ocimum thyrsiflora) Redolent of licorice, it livens up dishes throughout Southeast Asia. 
– Lemon basil (Ocimum citriodorum) With an intense citrus aroma, it is also popular in Asian cuisine. 
– Holy basil (Ocimum  sanctum) Also known as tulsi, it is used in Ayurveda, most  frequently consumed as tea.  
In this article we largely talk about sweet basil and tulsi.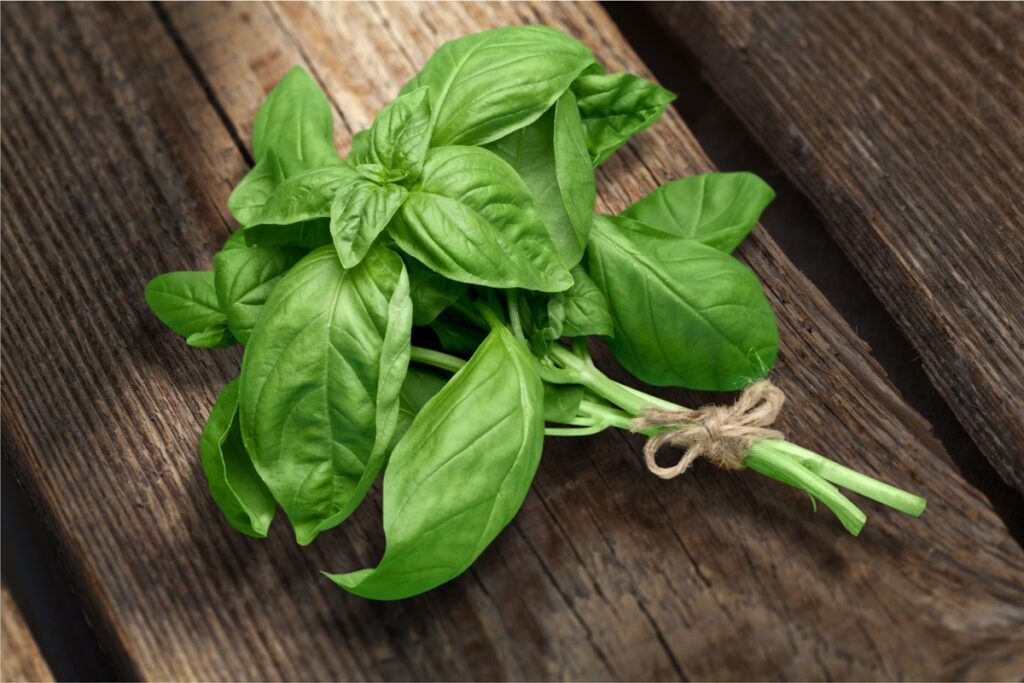 Sweet basil (Ocimum basilicum) plays a role in many Mediterranean, and particularly Italian, cuisines. It forms the basis of pesto and adds a distinctive flavour to salads, pasta, pizza, and other dishes. In our diet, sweet basil can provide high vitamin content, minerals, and super antioxidants. Its essential oil has many medicinal benefits.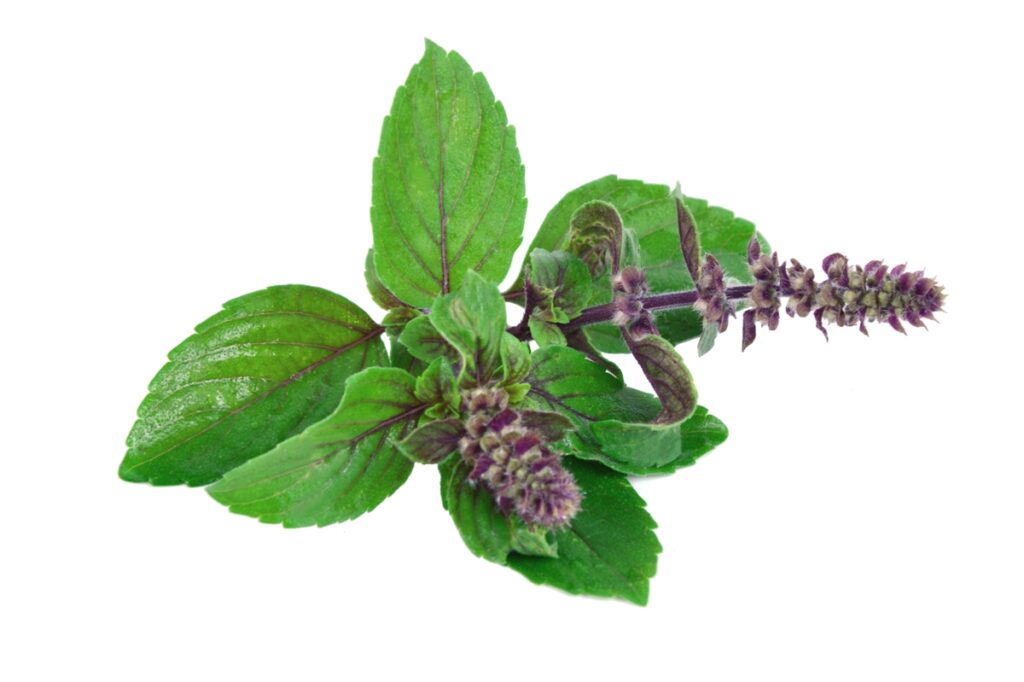 Tulsi, or holy basil (Ocimum sanctum) is a potent adaptogen. Tulsi is spicy, not sweet, with a lovely aroma of cloves and musk. It has slightly serrated leaves and pink flowers
This is a power plant of therapy in Ayurveda.  Of all the medicinal and culinary herbs used, none has a status comparable to tulsi or holy basil (Ocimum sanctum). 
Uses and Benefits
Indian mythology attaches a great significance to Basil by recognizing it as a holy herb. Perhaps, such significance comes from the actual health applications of the herb. 
Its use is recommended as a first aid in the treatment of respiratory, digestive and skin diseases. 

Apart from these common ailments Ayurveda also recognizes its use for the diseases ranging up to tumorous growths. Experimental studies identify it to be a highly promising immunomodulator, cytoprotective and anticancer agent.

Holy basil contains vitamin C and antioxidants such as eugenol, which protects the heart from the harmful effects of free radicals. Eugenol also proves useful in reducing cholesterol levels in the blood.

Tulsi acts a mild diuretic & detoxifying agent which helps in lowering the uric acid levels in the body. Acetic acid present in holy basil helps in the breakdown of kidney stones

Anti- oxidative and anti- ageing is your reward. Vitamin C and A, phytonutrients, in Holy Basil are great antioxidants and protect the skin from almost all the damages caused by free radicals.

Tulsi is a natural headache reliever which can also relieve migraine and other pain.

Holy basil helps kill bacteria and infections. The primary active compound of holy basil oil is eugenol which helps fight skin related disorders like acne. Ocimum Sanctum helps treat skin infections both internally and externally.

Tulsi is an age-old ingredient for treating fever. It is one of the prime ingredients in the formulation of various ayurvedic medicines & home remedies.

A natural mouth freshener and an oral disinfectant, Ocimum Sanctum can also cure mouth ulcers. Holy basil destroys the bacteria that are responsible for dental cavities, plaque, tartar, and bad breath, while also protecting the teeth.

Due to the presence of compounds like camphene, eugenol, and cineole, tulsi cures viral, bacterial, and fungal infections of the respiratory system. It is a beneficial remedy for various respiratory disorders like bronchitis and tuberculosis.

Tulsi's anti-inflammatory properties help promote eye health by preventing viral, bacterial and fungal infections. It also soothes eye inflammation and reduces stress.
How to Grow it 
Basil is an annual.  It is a hardy plant and can be sown and grown all year round. The monsoons are best suited for planting out seeds or cuttings.
All types of basil are form the same family as mint and like hot sunny climates in fact basil can't tolerate frost. 
Sweet basil or Tulsi can be propagated from seed or cuttings. They are even easier to grow through cuttings.
If you do get the seeds, Basil seeds are best germinated in germination dishes/seeding baskets prepared with a mixture of compost and peat moss. Seeds can be shown in shallow, 1/4-inch-deep holes or scattered on the surface with a sprinkling of soil above. Place in semi-shade and spray water evenly. Spray your sown seeds daily until seedlings emerge in 5-7 days.
Transplant your basil saplings when they are 2 weeks old to very well-drained soil in a very sunny spot. The soil could be sandy and should not be too compost or manure rich.
Follow these tips to plant your basil cuttings – using obliquely-cut, un-refrigerated, hardy, green stalks that are trimmed off any leaf or flowerets.
Freezing and Drying Basil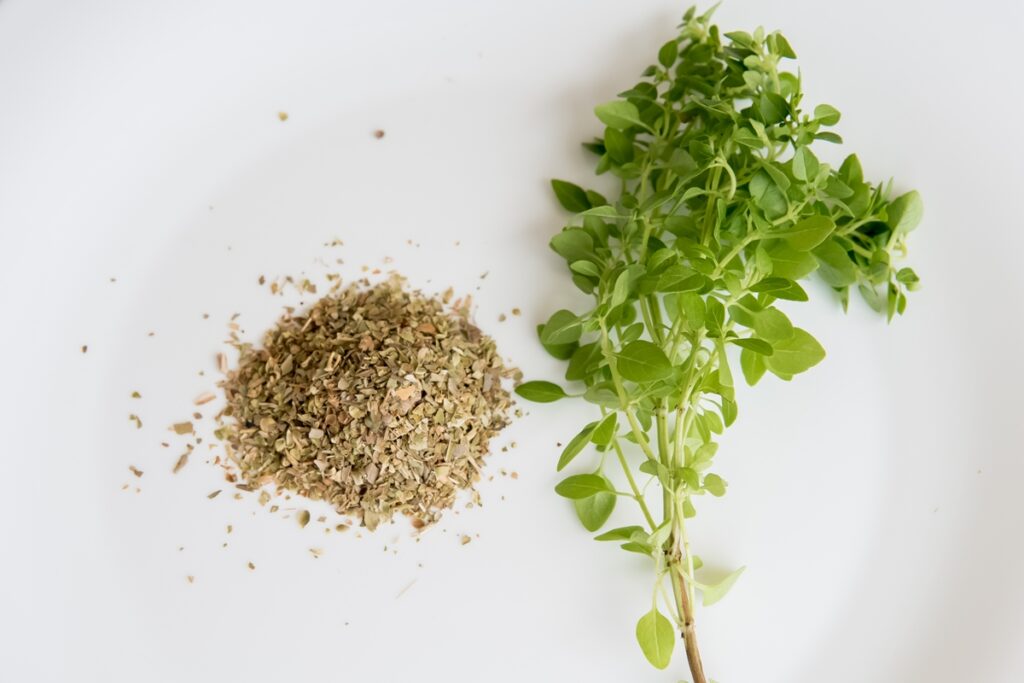 You can wash, thoroughly dry and de-stalk your basil, add them in an airtight container and they stay well in the freezer.
Sun-dried basil also retains its properties, that's another option you could try, if you need to store basil for later use. 
Caution: Because some herbs can interfere with your medication, it is best to consult your doctor before embarking on any herbal remedy.