Herbs are the tiny but power – packed force behind every Indian meal. Not only are they teeming with health benefits, but they also have a myriad of uses at home. Today we uncover the benefits of lemongrass.
Lemongrass
Did you know that the fresh entire grass repels snakes? The decoction of dried leaves in bathing helps reduce a fever. In yoga, lemon grass tea is taken as a sedative for the central nervous system.
The citrusy flavour of lemongrass, Stapf (Cymbopogon citratus) is much loved, and used extensively in India. 
Culinary uses include flavouring soups, stir-fries, curries, pastes and salad dressings. Besides these, lemongrass water (tisane), and oil is a widely used in Aromatherapy.
The whole stalks are added to the pot when infusing for a tisane. A tisane of lemongrass and ginger work wonders for your digestion after a meal. 
Uses and Benefits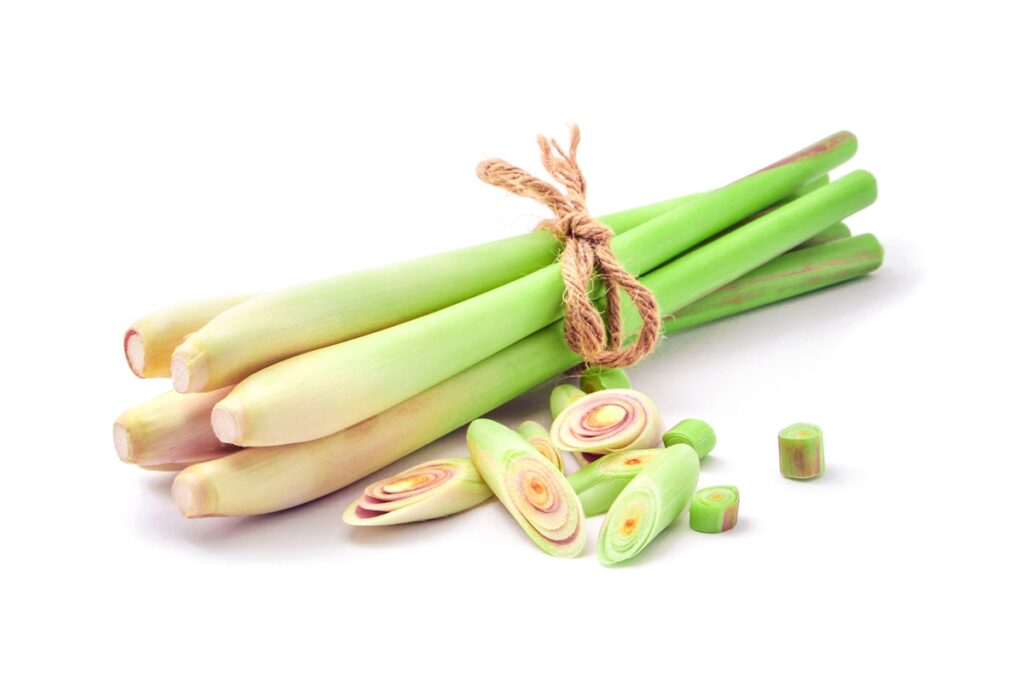 – Lemongrass might help prevent the growth of some bacteria and yeast. Lemongrass also contains substances that are thought to relieve pain and swelling, reduce fever, improve levels of sugar and cholesterol in the blood, stimulate the uterus and menstrual flow, and have antioxidant properties.
– Rheumatoid arthritis (RA). Early research suggests that applying lemongrass oil to the skin can decrease pain in adults with RA. However, more research is needed to know if this is more than just a placebo effect.
– Stomach and intestinal cramps, stomach – ache, headache high blood pressure can be under control with lemongrass decoctions.
– It also helps convulsions, vomiting and coughing.
– Pain and swelling, achy joints (rheumatism), fever, common cold and even exhaustion can be alleviated with lemongrass poultices.
– Diabetes can be kept under control and is used as an antiseptic and astringent in many naturally formulated remedies.
– Applying a lemongrass oil solution to the hair reduces dandruff in some people.
– In hot weather, this is the best oil to cool down the body temperature and to revive the mind and soul. 
– Lemongrass is a popular fragrance to ward off mosquitoes; but make sure you use  an unadulterated, pure lemongrass oil as the synthetic versions can trigger allergies and asthma.
How to Grow it 
Growing lemongrass is as simple as taking your rooted plant out of the water, or obtaining  a rooted plant, and putting it into a pot containing all-purpose soil, with the crown just below the surface. Put this pot of lemongrass in a warm, sunny spot on a window ledge or out on your patio. Water it regularly. 
Lemongrass likes lots of compost, so dig it in before planting.
Lemongrass happily grows as houseplants if they're positioned in direct sunlight. High temperatures and direct sunshine are conducive to better flavour.
That's a wrap on lemongrass. Tomorrow we will look at another herb, see you then! 

Caution :- Because some herbs can interfere with your medication, it is best to consult your doctor before embarking on any herbal remedy.